Sponsors
If you are interested in sponsoring Meaningful Play, please email meaningfulplay.conf@gmail.com. Sponsorship provides an excellent way for you to raise awareness of your organization and connect with the Meaningful Play attendees and visitors of the website.

The Michigan Film Office
The Michigan Film Office was created in 1979 to assist and attract incoming production companies and promote the growth of Michigan's own film and digital media industry. The Film Office also administers the incentive program for film, television and other digital media production in Michigan. For more on the Michigan Film Office, visit: www.MichiganFilmOffice.org.
AT&T Lectureships in Information Technology Endowment
AT&T is a premier communications holding company. Its subsidiaries and affiliates, AT&T operating companies, are the providers of AT&T services in the United States and around the world. Among their offerings are the world's most advanced IP-based business communications services and the nation's leading wireless, high speed Internet access and voice services.

Media Sandbox
Media Sandbox is a creative curriculum and community in the College of Communication Arts & Sciences at Michigan State University. In our Curriculum, you can study film, television, graphic design, web design, game design, visual storytelling, journalism, advertising, 3D and animation, documentary—and things nobody has thought of yet. In our Community, you can join fantastic student groups in every area we offer. You are invited to screenings and workshops by some of the top media artists in the world. You connect with artists, writers, musicians, scientists and creative thinkers from all across campus as well as with professionals in and around the region. You get to be a part of our student-faculty-alumni network, the fastest way to get experience and a job.

Filament Games
Filament Games is a production studio that develops engaging teaching and learning games. The company's games combine best practices in commercial game development with key concepts from the learning sciences, sparking inspiration through exploration and discovery. Filament Games works with teachers, parents and students to engineer authentic gameplay mechanics that assist educators with meeting Next Generation Science Standards, Common Core requirements, and specific learning objectives. For more information, visit www.FilamentGames.com.

Techsmith
Educators everywhere use TechSmith's screen capture and recording software to communicate clearly and creatively, deliver engaging multimedia presentations, and record and distribute lectures. For over 20 years, we've helped people communicate visually and look great doing it. Plus, with our free training materials and technical support, we'll make you look like a multimedia expert in no time. Go to www.techsmith.com for free trials of our software, including Snagit, Camtasia Studio, Jing and Techsmith Relay.

Schell Games
Schell Games is a full-service game design and development company with a focus on creating transformational games and innovative, interactive experiences. Founded in 2002 by esteemed game designer and renowned author Jesse Schell, the studio heralds a highly talented array of artists, programmers, producers and game designers, who excel at making games that change people for the better. We count some of the world's most respected companies as clients, including Yale University, Amplify, SeaWorld Entertainment and The Fred Rogers Company. Projects in our vast portfolio include mobile, PC, online, console, hand-held, casual and social games; interactive installations and theme park attractions; connected toys and virtual worlds.

Pixo Group
Pixo Group is a full development studio for applications, games and interactive experiences. Our programmers, developers, UX designers and artists bring brands to life with rich apps and games for all mobile platforms, browsers, consoles and location based experiences as well as emerging immersive media such as Oculus Rift. PIXO's clients include GM, Ford, Coke, the US NAVY, Harman Kardon, Henry Ford Health Systems, National Geographic and many more.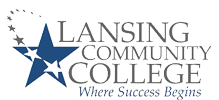 The Digital Innovation Institute
The Digital Innovation Institute is a high-tech laboratory space located within Lansing Community College's (LCC) west campus. The Institute's lab provides limitless opportunities to develop and deliver innovative and immersive training, customized simulations, and virtual reality environments. The primary philosophy of the Institute is to support innovation in teaching and learning. The impetus behind this is to shorten learning cycles, create risk-free environments for complex tasks, and ultimately enhance the development of education and workforce development training all while retaining the newly developed talent in the Midwest region. Please visit lccdicast.org for more info.

Accident Fund Insurance Company of America
Accident Fund Insurance Company of America has provided workers' compensation insurance coverage since 1912. As the WorkSafe People™ and a leading provider of workers' compensation coverage across the United States, we partner with independent agents to provide small to mid-size businesses with exceptional claims expertise, unrivaled loss control services and extensive online safety resources and training. Accident Fund is licensed in 50 states and partners with independent agencies in 18 core states, primarily in the Midwest and Southeast. Accident Fund Insurance Company's headquarters are in Lansing, MI.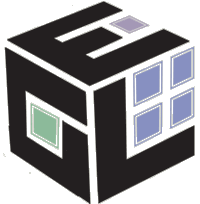 GEL Lab @ MSU
The mission of the Games for Entertainment and Learning (GEL) Lab at Michigan State University is to design innovative prototypes, techniques, and complete games for entertainment and learning and to advance state of the art knowledge about social and individual effects of digital games. The GEL Lab is an association of game research and design faculty and students at Michigan State University, primarily in the College of Communication Arts and Sciences.

Media and Information @ MSU
The Department of Media and Information at Michigan State University prepares students for positions of leadership and responsibility in a variety of media and communication fields including TV, cinema, radio, interactive media, games, web, media management, media research and the management of many other forms of information communication technology.

MSU University Outreach and Engagement
The Office of University Outreach and Engagement (UOE) fosters MSU's land-grant mission by connecting university knowledge with community knowledge in mutually beneficial ways. UOE tackles priority issues of concern to society by encouraging, supporting, and collaborating with MSU faculty and community partners to generate, transmit, apply, and preserve knowledge. In all of its work, UOE emphasizes university-community partnerships that are collaborative, participatory, empowering, systemic, transformative, and anchored in scholarship.

Volition
Volition was created in November 1996 after Parallax Software split into two companies (Volition and Outrage Entertainment). The studio is located in Champaign, Illinois, USA and is the creator of the Saints Row, Red Faction, FreeSpace and Summoner video game franchises and The Punisher game released in 2005. In addition to making games, Volition is active in the local community and support charitable causes and events around the globe, and are excited to support this year's Meaningful Play Conference.

1st Playable Productions
1st Playable Productions is an independent game development studio with a focus on handheld games for kids, and educational games for all ages. 1st Playable Productions, a certified B Corporation, seeks to make games that will stimulate, entertain, and leave a lasting, positive impression.

SophSoft, Incorporated
SophSoft is Michigan's oldest game developer, founded in 1982, providing high-quality game development services to studios and publishers, while also self-publishing casual games under its Digital Gamecraft brand. Based in East Lansing, SophSoft is proud and pleased to support Meaningful Play, a wonderful game conference right in its own backyard. "Nothing Short of a Masterpiece."

Michigan State University Federal Credit Union
MSUFCU is here for all of your financial needs. Whether you are looking for a savings account, checking account, Visa, or car loan, we can help! We have 12 branches and over 100 ATMs locally as well as electronic services including Computerline online banking, eDeposit, mobile apps, and Online Chat for access to your accounts wherever you go.
Lansing Economic Area Partnership (LEAP)
The Lansing Economic Area Partnership (LEAP) is a coalition of area leaders committed to building a prosperous and vibrant region where businesses can thrive. To do this, we help entrepreneurs start new businesses, help existing businesses grow, and attract new businesses to the region. LEAP is the economic development organization proudly representing the tri-county region of Ingham, Clinton and Eaton counties in partnership with the Michigan Economic Development Corporation.