Sponsors
If you are interested in sponsoring Meaningful Play, please email gamedev@msu.edu. Sponsorship provides an excellent way for you to raise awareness of your organization and connect with the Meaningful Play attendees and visitors of the website.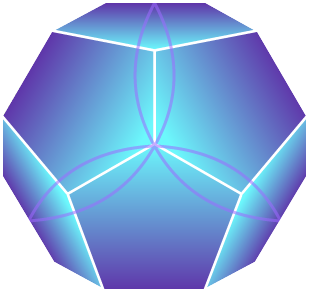 Inclusive Game Dev Initiative
Inclusive Game Dev is a cross-institutional program hosted by Michigan State University to increase all forms of diversity in game design and development through talks, workshops, game showcases, and gaming + reading groups. Collaborators of all backgrounds work towards the common aim of increasing diverse games by supporting people of diversity in having direct involvement in developing games in meaningful roles such as design, code, art, writing, and sound. Games and development processes highlighted in the program include everything from traditional games such as cultural games to paper games such as card games and board games to digital games such as video games and virtual reality games. For more information, visit https://gamedev.msu.edu/inclusive-gamedev-institute/.

The Michigan Film & Digital Media Office
With a broader mission and an innovative approach to promoting film and digital media productions throughout the state, we are expanding our scope to support the creative industries in a more holistic way. Michigan is the preeminent place for filmmakers, digital media artists and producers along with being a home for the range of talent in the state's creative industries. The goal of the Film & Digital Media Office is to attract businesses that create content across all channels, including mobile, CGI, animation, digital gaming and social media. For over 30 years, we've been supporting the media industries here and positioning Michigan as a worldwide production destination, and we're looking forward to helping you, visit: www.MichiganFilmOffice.org.

AT&T Lectureships in Information Technology Endowment
AT&T Inc. helps millions around the globe connect with leading entertainment, mobile, high-speed Internet and voice services. The AT&T Lectureships in Information Technology Endowment was established at MSU to help support innovative conferences and events such as Meaningful Play.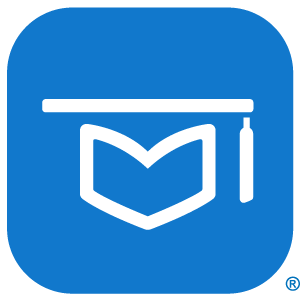 Age of Learning
Age of Learning is a leading education technology innovator, creating engaging and effective learning resources to help children build a strong foundation for academic success. Founded in 2007 and based in Los Angeles, the company blends educational expertise, innovative technology, and insightful creativity to bring learning to life. Age of Learning's flagship product in the U.S., ABCmouse.com® Early Learning Academy, is a research-validated, comprehensive curriculum for preschool through 2nd grade, available on all major digital platforms and used by millions of children in their homes, more than 100,000 classrooms, and thousands of public libraries.

Media Sandbox
Media Sandbox is a creative curriculum and community in the College of Communication Arts & Sciences at Michigan State University. In our Curriculum, you can study film, television, graphic design, web design, game design, visual storytelling, journalism, advertising, 3D and animation, documentary—and things nobody has thought of yet. In our Community, you can join fantastic student groups in every area we offer. You are invited to screenings and workshops by some of the top media artists in the world. You connect with artists, writers, musicians, scientists and creative thinkers from all across campus as well as with professionals in and around the region. You get to be a part of our student-faculty-alumni network, the fastest way to get experience and a job, visit mediasandbox.cas.msu.edu

Media and Information @ MSU
The Department of Media and Information at Michigan State University prepares students for positions of leadership and responsibility in a variety of media and communication fields including TV, cinema, radio, interactive media, games, web, media management, media research and the management of many other forms of information communication technology, visit mi.msu.edu

GameDev @ MSU
The Game Design and Development Program at Michigan State University was founded back in 2005, and has grown leaps and bounds into a Top 10 Ranked program by the Princeton Review. Our program involves a mix of disciplines and backgrounds, comprised of Designers, Artists and Programmers, visit gamedev.msu.edu

GEL Lab @ MSU
The mission of the Games for Entertainment and Learning (GEL) Lab at Michigan State University is to design innovative prototypes, techniques, and complete games for entertainment and learning and to advance state of the art knowledge about social and individual effects of digital games. The GEL Lab is an association of game research and design faculty and students at Michigan State University, primarily in the College of Communication Arts and Sciences, visit gel.msu.edu

MSU College of Communication Arts & Sciences
At the College of Communication Arts and Sciences at Michigan State University, we examine communication from different views and perspectives—from neurons to pop culture—making us vibrant and eclectic and always forward-thinking. We're one of the oldest, largest and most respected communication colleges in the world. With excellence in communication research and education, ComArtSci is ranked #1 in the nation for educating researchers in communication technology, and among the top four in mass communication. Our video game design and development program is ranked as one of the top in North America by the Princeton Review. Several of our programs are ranked in the top 10, and have stayed there for 60 years and counting. For more information, visit cas.msu.edu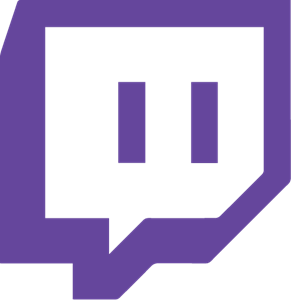 Twitch
Twitch is the leading social video service and community for gamers where millions of people with thousands of interests come together each day from all over the globe to interact around live and recorded content. This includes watching, talking, and chatting about video games and esports, to adjacent interests, such as traditional sports, anime, music, and the creative arts. Since the brand launched, Twitch has evolved the way in which people consume, interact with, moderate, monetize, and create live video.

MSU Hub for Innovation in Learning and Technology
The Hub for Innovation in Learning and Technology leverages MSU's energy and inventiveness by connecting people, designing opportunities, and facilitating innovation. Continuing changes in higher education will open opportunities for new ways to think, learn, create, and grow. The Hub facilitates the passion and inventiveness of students, faculty, staff, and stakeholders both inside and outside of MSU to create, identify, and accelerate new ways to collaborate, learn, research, and deliver instruction, visit hub.msu.edu