Meaningful Play 2022 includes thought-provoking presentations from leaders in academia and industry, peer-reviewed paper presentations, panel sessions (including academic and industry discussions), innovative workshops, roundtable discussions, and exhibitions of games.
Confirmed featured speakers include...

Heidi Boisvert (PhD) is an interdisciplinary artist, experience designer, creative technologist, and academic researcher who interrogates the neurobiological and socio-cultural effects of media and technology. Simply put, she studies the role of the body, the senses, and emotion in human perception and social change. Boisvert is currently mapping the world's first media genome, while taking great care with its far-reaching ethical implications. She founded futurePerfect lab, a creative agency and think-tank that works with social justice organizations to design playful emerging media campaigns to transform the public imagination. She also co-founded XTH, a company creating novel modes of expression through biotechnology and the human body. Presently, she is working with David Byrne on Theater of the Mind, a new immersive theater piece. Boisvert is an Assistant Professor of AI & the Arts at the University of Florida. She is also a Senior Research Fellow at the Norman Lear Center, a research affiliate in the Open Documentary Lab at MIT and a member of NEW INC's Creative Science track.

Carrie Heeter, Ph.D, is professor of Media and Information at Michigan State University and director of Yoga Mind Tools. I came to MSU as a freshman in 1974. My academic degrees include a Ph.D. in Mass Media (1986) and a BA in Communication (1982), both from Michigan State University. I was founding director of the Communication Technology Laboratory (1980 to 2005) which has transformed into the thriving GEL Lab (Games for Entertainment and Learning) lead by Brian Winn. I served as Creative Director for Virtual University, helping to design and evolve MSU's home-grown virtual learning tools and platform. Since 1997, I have lived in San Francisco and continued in my role as full time professor for MSU, using a wide range of technologies to "telerelate," teach, and collaborate with my colleagues and students in Michigan and around the world. I design and study technology-enhanced experiences. I have directed development of more than 50 interactive experiences including meditations, learning and cognitive games and other technology-enhanced learning experiences, interactive learning systems, and patient empowerment software. I have published more than 100 books, chapters, articles, and proceedings about individual and social impacts of interactive technology, gender and gaming, and playstyles and player types. In my current work with meditation I bring my expertise in user experience design and game design to the domain of creating meditation experiences that use the technology of the embodied human system.

Rachel Kowert , Ph.D is a research psychologist and the Research Director of Take This. She is a world-renowned researcher on the uses and effects of digital games, including their impact on physical, social, and psychological well-being. An award-winning author, she has published a variety of books and scientific articles relating to the psychology of games and, more recently, the relationship between games and mental health specifically. Her published works include peer-reviewed books such as Video Game Debate, Video Game Debate 2, and Video Games and Well-being: Press Start, as well as community-focused books such as A Parent's Guide to Video Games, and Pragmatic Princess. Recently, she founded her YouTube channel Psychgeist, which serves to bridge the gap between moral panic and scientific knowledge on a variety of psychology and game-related topics. In 2021, Dr. Kowert was chosen as a member of The Game Awards Future Class, representing the best and brightest of the future of video games. Dr. Kowert has been featured in various media outlets, including NPR, the Washington Post, the Wall Street Journal, the Atlantic, Wired, and video game publications such as Kotaku and Polygon.

Brian T. Murray is a multiple Emmy and Cannes Lion award-winning Director of Photography with more than 10 years of cinematic experience. He was the Director of Photography for HBO's hit show Hard Knocks, in which he won an Emmy for Best Cinematography. He also was Director of Photography for ESPN's 30 for 30, Funny or Die's Between Two Ferns, and the wildly successful Pepsi commercial Uncle Drew. After graduating from MSU, Murray devoted eight years of his career working with the Cinematographers at NFL Films where he honed his craft filming hundreds of football games, documentaries, commercials and television shows. Currently, Brian is a Creative Director for EA Sports' Madden and NBA Live franchises where he is ushering these products into the cinematic future of gaming.

Andrew "Andy" Phelps is an artist, designer, and professor at the Human Interface Technology Laboratory NZ (HITLabNZ) within the College of Engineering at the University of Canterbury in Christchurch, New Zealand exploring virtual and augmented reality, games and education, and art and interactive media experiences. He is also the Programme Manager of the Digital Screen Campus at Canterbury centered on the intersection and convergence of film, games, and virtual production. He is also a professor in the Film & Media Arts division of the School of Communication, holds a joint appointment in the Department of Computer Science, and is the director of the AU Game Center at American University in Washington DC, USA. Prior to these appointments he served as a professor at the Rochester Institute of Technology as the founding director of the School of Interactive Games & Media, the RIT Center for Media, Arts, Games, Interaction & Creativity, and MAGIC Spell Studios. Phelps is also currently president of the Higher Education Video Game Alliance (HEVGA). His latest games are The Witch's Way (Itch.io, 2021) and Fragile Equilibrium (XBOX, Steam, Itch.io 2019), and he maintains a website of his publications, popular writing, artwork, curriculum development, and more at andyworld.io.

Dr. Doris C. Rusch is a professor of game design with a special focus on Transformative Play at Uppsala University, Department of Game Design. She is the author of "Making Deep Games" and numerous journal papers and book chapters, has given conference presentations and keynotes at GDC, FDG, Meaningful Play, FROG, DiGRA and a variety of other games conferences. She is the vision holder and lead designer on many award winning games that deal with mental health issues and other salient aspects of the human condition, e.g. Elude (a game on depression), Akrasia (addiction), the interactive documentary project For the Records (created together with documentary filmmaker Anuradha Rana, the project deals with bipolar disorder, eating disorder, ADHD and OCD), Soteria - Dreams as Currency (anxiety) and A Beautiful Story (a game about domestic violence and the cycle of abuse). She received the Spirit of Inquiry award for this work at DePaul University. Her TEDx talk on "Why Game Designers are Better Lovers" presents a take on game design inspired by her practice as a life coach and discusses how creating games with others based on personal issues can stimulate dialogue, empathy, a deep connection and create a liberating and playful distance to the issue as well as open it up to explorations and solutions. Lately, she dedicates her attention to Operation SASSY - an initiative to promote soulfulness and sustainability in academia through playful interventions, self-inquiry and collaboration.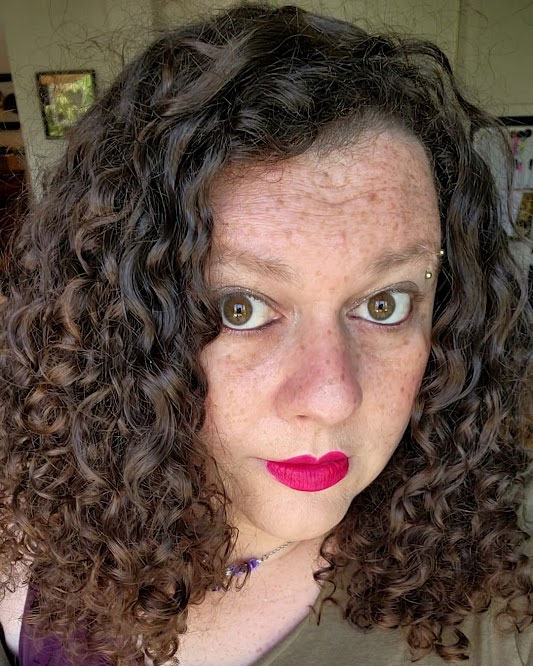 Dr. Theresa Jean Tanenbaum ("Tess") is a game designer, artist, activist, and Associate Professor in the Department of Informatics at UC Irvine where she is a founding member of the Transformative Play Lab. Dr. Tanenbaum's work is playful, provocative, and interdisciplinary, frequently straddling the line between art, design, and research. Her work seeks to create possibilities for social and individual change, using participatory narrative to highlight how the identities that we inhabit in the world are contingent and negotiated. These experiences of transformative theatrical play create possibility models that are emancipatory, allowing oppressed and marginalized people to inhabit new identities that create possibilities where there were none before and reclaim power and agency denied to them.
An experienced game designer, Tess's work incorporates physical objects, wearable technology, and interactive tabletops to explore embodied interactions with digital games and stories. She has developed new gaming technologies that push the boundaries of personal fabrication, using 3D printers and laser cutters as platforms for hybrid digital/physical games. Her new book on Playful Wearable Technologies, co-authored with Katherine Isbister, Elena Marquez-Segura, Ella Dagan, and Oguz Burak, will be released by MIT Press in 2022 or early 2023.
Dr. Tanenbaum has been instrumental in helping create new, more inclusive, policies within the academic publishing world that make it possible for people to correct their names on previously published scholarship. In 2020 she co- founded the Name Change Policy Working Group to support other transgender people in advocating for inclusive identity polices within publishing and beyond.
Tess is currently completing an autobiographical musical about her journey through gender transition during the COVID-19 pandemic.
More details soon!
As the conference draws nearer, we will have additional details on the exciting Meaningfu Play 2022 program.
Be Part of the Program
There are several ways to become involved with Meaningful Play, including:
The call for submissions is available now for paper presentations, posters, panels, workshops, roundtables, and speakers..
The call for games for the game exhibition and competition is also available.