Sponsors DeepMind
DeepMind Technologies is a British artificial intelligence subsidiary of Alphabet Inc. and research laboratory founded in 2010. DeepMind has created a neural network that learns how to play video games in a fashion similar to that of humans, as well as a Neural Turing machine, or a neural network that may be able to access an external memory like a conventional Turing machine, resulting in a computer that mimics the short-term memory of the human brain. DeepMind has also made headlines for its AlphaGo program that defeated a world Go champion, it's AlphaFold program that made significant advances in the problem of protein folding, and it's visual language model (VLM) Flamingo that can accurately describe a picture of something with just a few training images.

Will Winn Games
Will Winn Games Inc. is an East Lansing-based game studio launched out of the top-ranked Michigan State University Game Development Program, Spartan Innovations, and Red Cedar Ventures. The mission of the company is to design, develop, and publish compelling multiplayer video game experiences. In September 2022, Will Winn Games launched its inaugural, award-winning indie game, Plunder Panic on Windows PC/Mac, PlayStation 4|5, Xbox One and Series X|S, Nintendo Switch, and Steam Deck with full cross-platform play support.

Rust Ltd.
RUST LTD is a creative studio currently based in Los Angeles, CA and Syracuse, NY. They specialize in design, prototyping, consultation, and development for video games, VR experiences, data visualizations, board/card games, and tech demos - but they're also open to other cool stuff, too.

Quello Center @ MSU
The James H. and Mary B. Quello Center focuses on research that stimulates and informs public debate on communication, information, and media policy. Our work often challenges assumptions about the role of technology, policy and regulation for citizens, communities, and society. It aims to realize the benefits of advanced communications in the digital age while mitigating its negative effects. Quello Center researchers collaborate across Michigan State University, with other centers of excellence, and with stakeholders to advance the political, social and economic potential of the Internet and related technologies and services. Current research addresses broadband policy, digital inclusion, platform regulation, next-generation networks (5G, Internet of Things), and data ethics.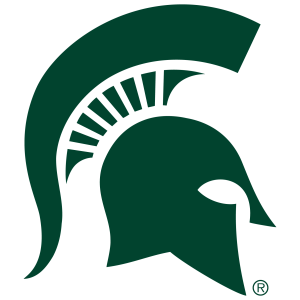 Media and Information @ MSU
The Department of Media and Information at Michigan State University prepares students for positions of leadership and responsibility in a variety of media and communication fields including games and interactive media and information science, visit mi.msu.edu

GameDev @ MSU
The Game Design and Development Program at Michigan State University was founded back in 2005, and has grown leaps and bounds into a Top 10 Ranked program by the Princeton Review and US News & World Report. Our program involves a mix of disciplines and backgrounds, comprised of Designers, Artists and Programmers, visit gamedev.msu.edu

GEL Lab @ MSU
The mission of the Games for Entertainment and Learning (GEL) Lab at Michigan State University is to design innovative prototypes, techniques, and complete games for entertainment and learning and to advance state of the art knowledge about social and individual effects of digital games. The GEL Lab is an association of game research and design faculty and students at Michigan State University, primarily in the College of Communication Arts and Sciences, visit gel.msu.edu
We have numerous sponsorship options available. If you are interested in sponsoring Meaningful Play, please email Kim Kersten Williams. Sponsorship provides an excellent way for you to raise awareness of your organization and connect with the Meaningful Play attendees and visitors of the website.