Meaningful Play 2018 includes thought-provoking presentations from leaders in academia and industry, peer-reviewed paper presentations, panel sessions (including academic and industry discussions), innovative workshops, roundtable discussions, and exhibitions of games.
Featured speaker line-up includes: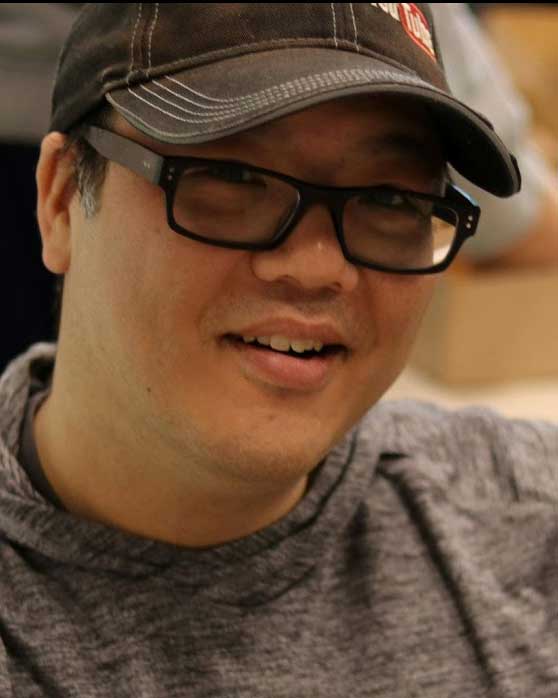 Mark Chen (PhD Education, University of Washington; BA Fine Art, Reed College) is an independent games scholar and part-time professor of interaction design, qualitative research, and games studies at the University of Washington Bothell. He runs http://esotericgaming.com, an alternative publication outlet that celebrates gaming diversity through detailed accounts of arcane and marginal gaming practices. Mark also wrote Leet Noobs: The Life and Death of an Expert Player Group in World of Warcraft, an ethnographic account of how a new team learned to excel through the use of game mods and then died in a fiery meltdown catalyzed by the same mods. In a previous life, Mark was a webmaster and game designer for the Oregon Museum of Science and Industry. Mark wants a die-cast 1st generation Soundwave for Christmas. You can read more about Mark on his blog at http://markdangerchen.net.
Drew Davidson is a professor, producer and player of interactive media. His background spans academic, industry and professional worlds and he is interested in stories and transformational experiences across texts, comics, games and other media. He is the Director of the Entertainment Technology Center at Carnegie Mellon University and the Founding Editor of ETC Press and its Well Played series and journal. He also served as the interim Director for Randy Pausch's Alice Project. His professional activities are closely related to his research interests, as he has worked to help grow fields of study, creating forums and founding organizations to foster academic scholarship in new areas. He engages with academic and industry communities, leading grants, consulting for companies, institutions and organizations, and serving on advisory, editorial and review boards as well as judge and jury panels. He has supported the advancement of the academic study of games, along with the design and development of games for impact. He has also been involved in the growing academic study and creation of crossmedia communications and transmedia experiences. And he has worked on the academic study and production of creativity spaces located in public institutions like museums, libraries, science centers and schools. With his CMU colleagues, he is articulating best practices in creative development and how diversity improves innovation. He explores the art, design and science of making media that matters, working to expand our notions of what media are capable of doing, and what we are capable of doing with media. He has written and edited books, journals, articles and essays on narratives across media, serious games, analyzing gameplay, and cross-media communication.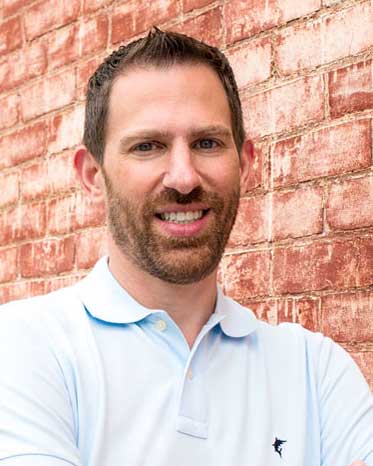 Matthew Farber, Ed.D. is an assistant professor of Technology, Innovation, and Pedagogy at the University of Northern Colorado. He has been invited to the White House, to keynote for UNESCO, and he has been interviewed about games and learning by NPR, Fox News Radio, USA Today, and The Wall Street Journal. With Karen Schrier, Ed.D., he co-authored the UNESCO MGIEP working paper, The Limits and Strengths of Using Digital Games as "Empathy Machines." Dr. Farber's books include Gamify Your Classroom: A Field Guide to Game-Based Learning — Revised Edition, and Game-Based Learning in Action: How an Expert Affinity Group Teaches with Games, which features a foreword from James Paul Gee. For more, please visit http://matthewfarber.com.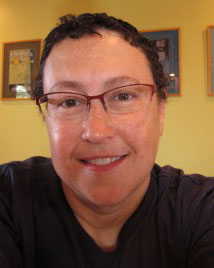 Tracy Fullerton, M.F.A., is a game designer, educator and author with twenty-five years of professional experience. She is currently Director of the joint USC Games Program, which is a collaboration between the School of Cinematic Arts and the Viterbi School of Engineering. She is also a Professor and Chair of the Interactive Media & Games Division of the USC School of Cinematic Arts. In December 2008, she was installed as the holder of the Electronic Arts Endowed Chair of Interactive Entertainment. Tracy is the author of Game Design Workshop: A Playcentric Approach to Designing Innovative Games. This design textbook is in use at game programs worldwide. Her research lab, the Game Innovation Lab, is a leading center for game design research. Recent credits include faculty adviser for the award-winning student games Cloud, and flOw; and game designer for The Night Journey, a unique game/art project with media artist Bill Viola. She is currently designing a game based on Henry David Thoreau's experiment in living at Walden Pond. Also, she is leading a team of designers to create a suite of college knowledge games collectively known as FutureBound Games. Tracy's work has received numerous industry honors including an Emmy nomination for interactive television, best Family/Board Game from the Academy of Interactive Arts & Sciences, most "sublime experience," the "Impact" and "Trailblazer" awards from the Indiecade Festival, ID Magazine's Interactive Design Review, Communication Arts Interactive Design Annual, several New Media Invision awards, iMix Best of Show, the Digital Coast Innovation Award, IBC's Nombre D'Or, Time Magazine's Best of the Web and the Hollywood Reporter's Women in Entertainment Power 100.

Lindsay Grace is an associate professor at American University and founding director of the American University Game Lab and Studio. He was the Fall 2017 Visiting Knight Chair at the University of Miami.In August, 2018 Lindsay will join the faculty of the University of Miami School of Communication as a Knight Chair. His work has received awards and recognition from the Games for Change Festival, the Digital Diversity Network, the Association of Computing Machinery's digital arts community, Black Enterprise and others. He has published more than 50 papers, articles and book chapters on games since 2009. His creative work has been selected for showcase internationally including New York, Paris, Sao Paolo, Singapore, Chicago, Vancouver, Istanbul, and others. He has given talks at the Game Developers Conference, SXSW, Games for Change Festival, the Online News Association, the Society for News Design, and many other industry events. Lindsay is vice president (2015-2016,2018) and board of directors for the Global Game Jam and Vice President of the Higher Education Video Game Alliance. Lindsay also served on the board for the Digital Games Research Association (DiGRA) between 2013-2015.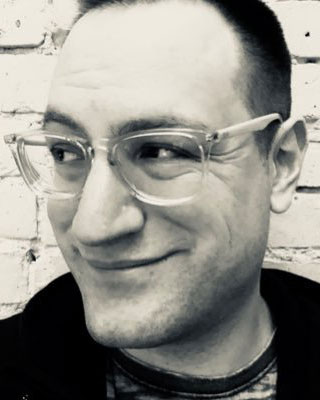 Alec Holowka is a Canadian indie game developer, programmer, musician and game designer. He has worked on many critically acclaimed indie games, including his most recent game, Night in the Woods, which won the Seumas McNally Grand Prize and the Excellence in Narrative Award at the 2018 Independent Games Festival.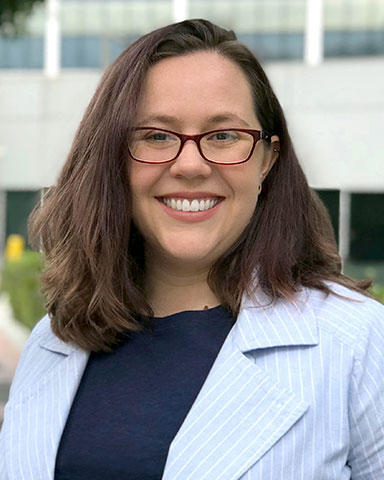 Diana Hughes is the Director of Adaptive Games at Age of Learning, Inc., a leading education technology company and creator of ABCmouse.com, a comprehensive digital learning resource for children ages 2-8. At Age of Learning, she helps create adaptive, game-based learning systems that personalize instruction to keep players in their optimal zone for learning. Prior to joining the company, she worked as a Game Designer and Producer with indie studios Codename Games and Psychic Bunny. Her past work includes an empathy game for children on the autism spectrum, a graphics-free game for blind and low-vision players, and training games for the United States Military. She holds a B.S in Multimedia from Bradley University and an MFA in Interactive Media from the University of Southern California.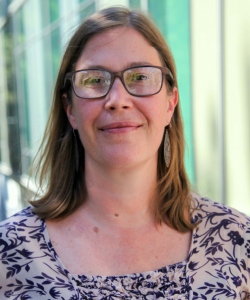 Katherine Isbister is a professor, games researcher, and author in the Department of Computational Media at the University of California, Santa Cruz. Katherine creates and studies digital games and other playful computer-supported experiences. Her focus is emotion and social connection--understanding the impact of design choices on these qualities, and getting better at building and evaluating technology that supports and enhances social and emotional experience. Her recent book, How Games Move Us: Emotion By Design is about how designers take the human desire and capacity for feeling and turn all that into meaningful interactions with computers and, via computers, with other humans.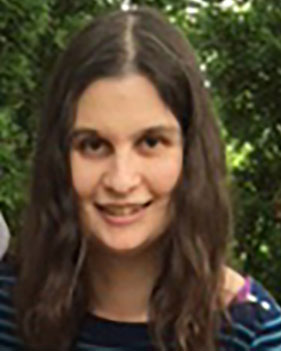 Dr. Karen Schrier, Associate Professor, is the founding director of the Games & Emerging Media program at Marist College. From 2018-2019, she is also serving as a Belfer Fellow for the ADL's Center for Technology & Society, where she will be making anti-bias games and researching using games for perspective-taking, compassion, and bias reduction. Prior to Marist, she spent over a decade producing websites, apps, and games at organizations such as Scholastic, Nickelodeon, BrainPOP, and PBS/Channel 13. She is the editor of the book series, Learning, Education & Games, published by ETC Press (Carnegie Mellon), and co-editor of two books on games and ethics. She has written over 40 publications, including single-authored articles published in journals such as Educational Technology Research & Development and the Journal of Moral Education. With Matthew Farber, she co-authored the UNESCO MGIEP working paper, The Limits and Strengths of Using Digital Games as "Empathy Machines." Her latest book, Knowledge Games: How Playing Games Can Help Solve Problems, Create Insight, and Make Change, was published in 2016 by Johns Hopkins University Press. She is also working on a book for Oxford University Press on using games for civics and ethics education. Dr. Schrier holds a doctorate from Columbia University/Teachers College, master's degree from MIT, and a bachelor's degree from Amherst College.
More details soon!
As the conference draws nearer, we will have additional details on the exciting Meaningfu Play 2018 program.